The mini blender mixer
Ideal for making individual smoothies. Ultra compact, it has a 150W motor developing 20,000 rotations / minute for perfect food mixing. Instantly make fruit juice, sauces, smoothies or milkshakes. Suitable for babies and the elderly.
In 2 presses of 15 seconds your drink is ready to be tasted. Delivered with 2 mugs of 280ml which will accompany you everywhere.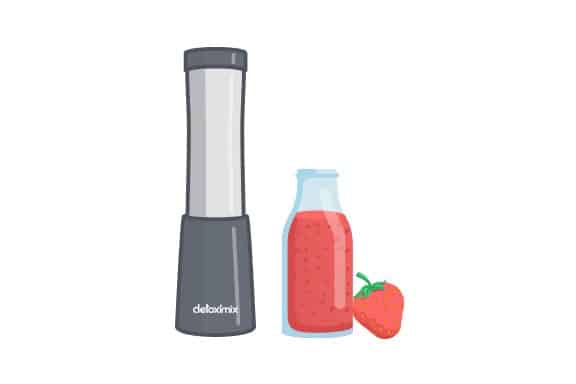 With its 20,000 rpm, the food mixing of the mini Blender Detoximix is perfect. You will enjoy a fresh juice or a velvety smoothie as you wish.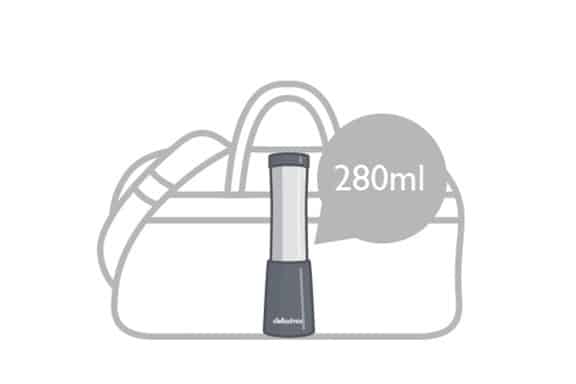 Ideal for short breaks on hikes or at the workplace! With its compact size and light weight, this mini Detoximix Blender is easy to take on all your adventures.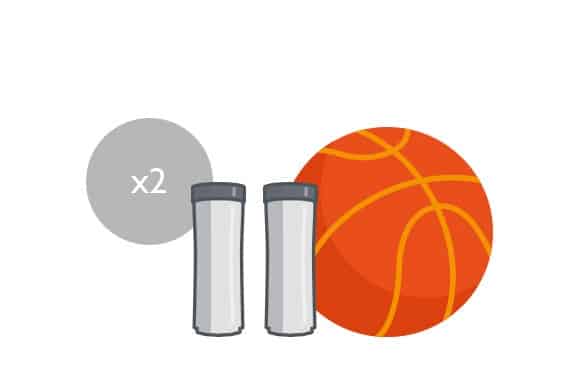 This mini Detoximix Blender is supplied with 2 transport mugs with airtight caps. This will allow you to take your smoothie as soon as it is mixed!
Dimensions & weight
Product dimensions: Height 27cm Diameter 7cm
Capacity: 2 x 280ml
Weight: 550g (Detoximix Mini assembled)
Composition
1 motor base
2 bottles 280ml
1 4-sided blade block
2 caps
1 cookbook
Food Contact Compatible
BPA free (in accordance with regulations)
2 watertight bottles capacity 280ml
Accessible and cleanable seal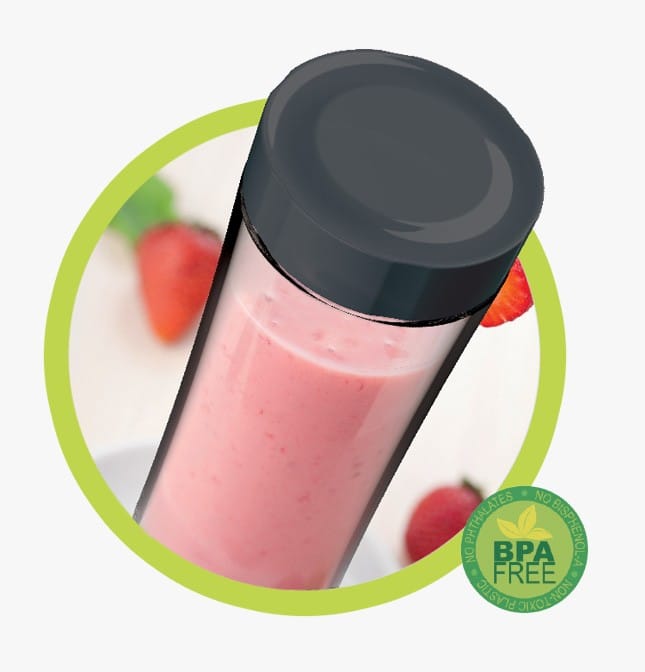 PROTECT THE ENVIRONMENT
By reducing packaging
disposables and plastic bottles

CHECK YOUR FOOD
By moderating your consumption
of industrial products

AND ALWAYS IN STYLE
With compact, useful products with a neat design