The fruit infuser
With a capacity of 750 ml, the DETOXIMIX fruit infuser is equipped in its center with a clever compartment (200ml) for infusion of fruits, vegetables, fresh herbs or for ice cubes, a waterproof sports cap as well as a practical transport ring since integrated and molded on the cap.
The bottle can be used without the infuser (removable), and is very easy to clean under clear, slightly soapy water.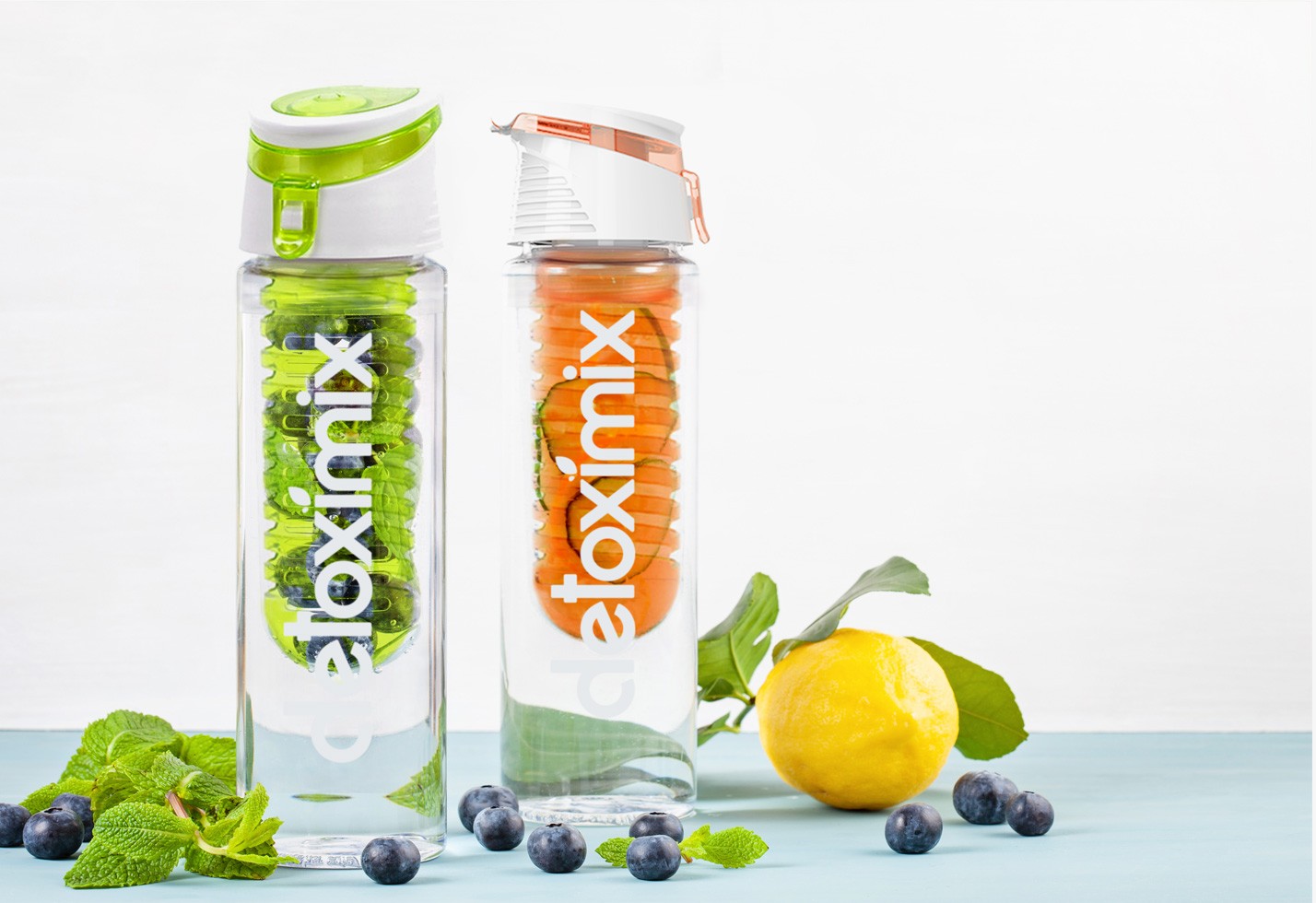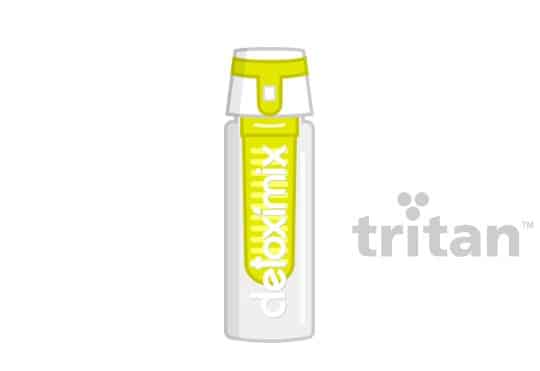 Made of Tritan®, a high-quality plastic material, the Detoximix Fruit Infuser is impact resistant and offers glass-like transparency.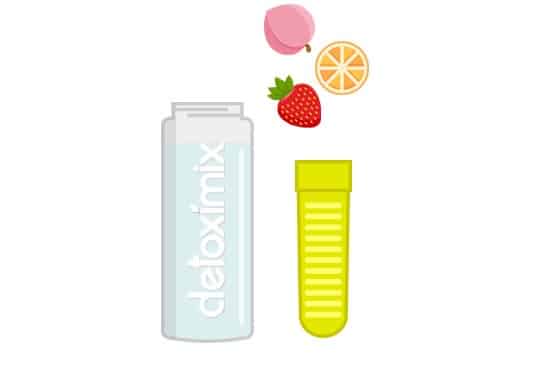 With your Detoximix fruit infuser, compose your own scented detox water by filling the infusion chamber with fruits, vegetables and fresh herbs.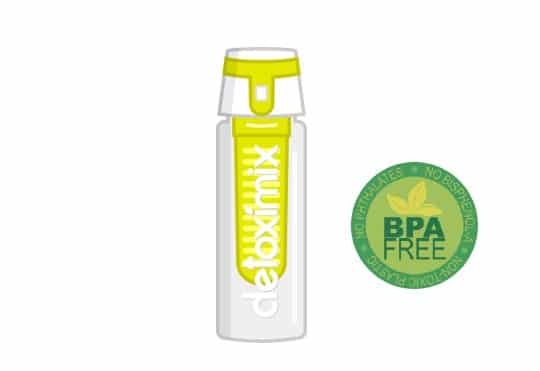 Designed without BPA and with quality materials, the Detoximix Fruit Infuser offers food safe contact and preserves flavors.
Dimensions & weight
Product dimensions: D7.5cm x H23.5cm
Capacity: 750ml
Weight: 182 gr
Composition
1 bottle 750ml
1 infuser + ring
1 sport cap with handle
Food contact compatible
BPA free, Phthalates free
Complies with Test 2007-766 DGCCRF NI2014-108, DM
Hermetic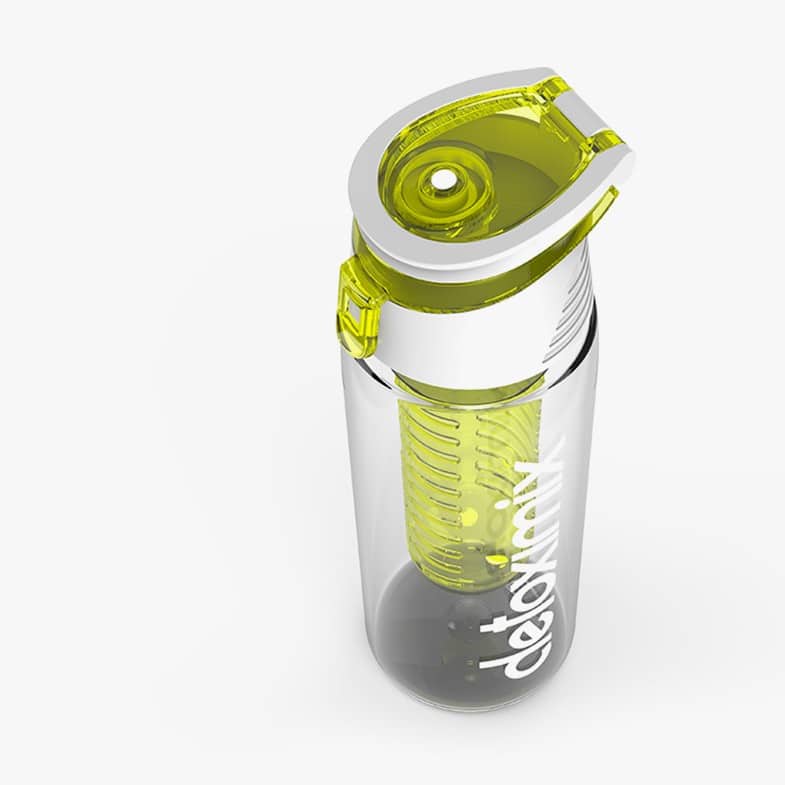 PROTECT THE ENVIRONMENT
By reusing your bottle on a daily basis, we are contributing to Zero Waste by reducing the use of disposable plastic bottles

CHECK YOUR FOOD
By making our own infused waters we moderate our consumption
of industrial products

AND ALWAYS IN STYLE
With a compact, useful bottle with a neat design